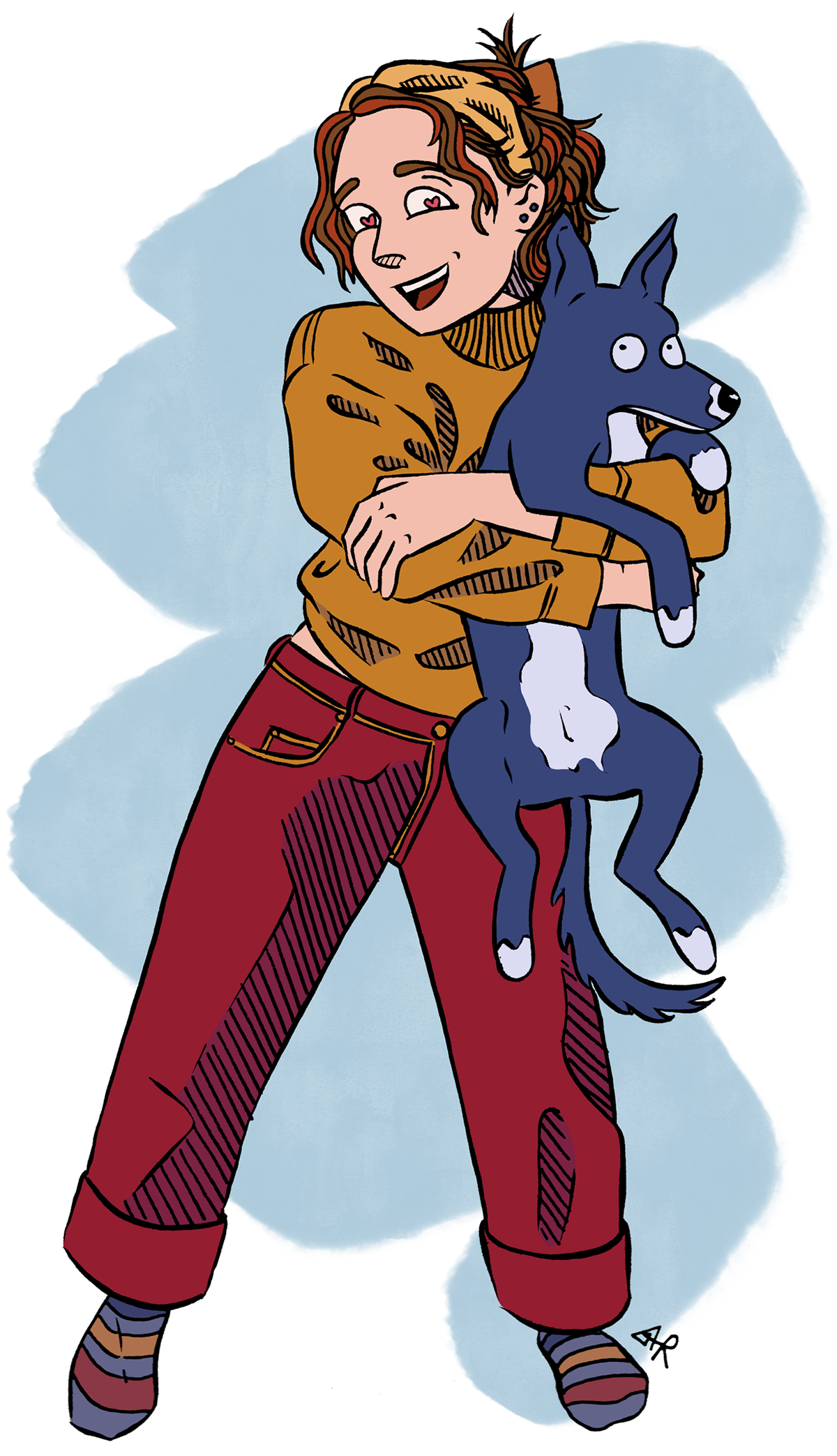 I'm a freelance illustrator and comic artist from Boston, but nowadays you can find me in Iowa City. 
I currently draw the all-ages webcomic Pumpkin and the Patch, written by Matt Griffin. I've also enjoyed designing and illustrating posters used by the Women's March, NewFounders, and Story Network Foundation.
When I'm not drawing I like to screenprint, crochet, and hang out with Spooky the dog.
Want to reach me? Email me at
annareishus@gmail.com
.
Featured


•How Will They Know We Were Here? 100 Years Beyond Women's Suffrage

-

Brandeis University's Women's Studies Research Center, Kniznick Gallery | Online July 7 - November 3, 2020 (Amplifier section of the exhibition)
•Amplifier Flag Remix, Amplifier Art - Featured as one of 12 chosen flags| Online (July 4 - present)
•COVID-19 Zine, DC Zinefest - Featured on page 24 | Online (June 24 - present)
•Art Office Member, Iowa City - Art Office Beta Group (May 1 -  June 10, 2020), Gamma Group (July 20 - October 17, 2020)
•Black Cat Tavern, Philadelphia - Leap Day Art Show (February 29 - April, 2020)
•Power to the Polls Poster - Amplifier Art and the Women's March (instagram)
•Women Who Draw database
•Philadelphia Free Library Comic Con 2019
•Yellow House gallery - Suffrage (October 9 - November 10, 2018)
•Dittmar Gallery (NU) - Tensile Strength (May 18 - June 15, 2018)
•Dittmar Gallery (NU) - Producing the Bedroom Artist (April 6 - 27, 2018)
Education


BA, Northwestern University

Selected Clients
Story Network Foundation
Project Panoptes
Parish of the Epiphany (MA)
AGrifter
NewFounders
Bools & Associates