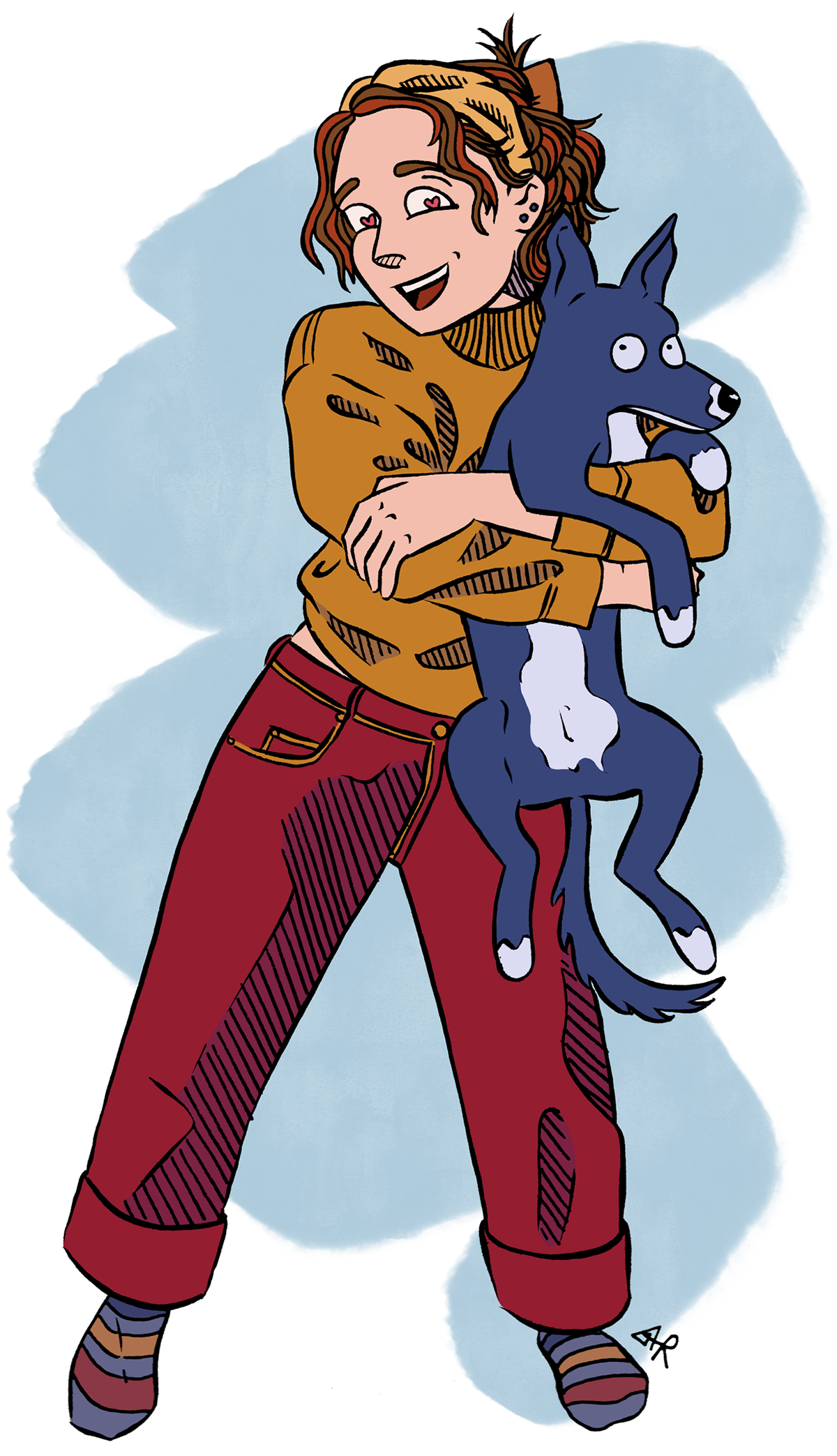 I'm a freelance designer and illustrator living in Iowa City. Currently I design icons for the game company Multiverse.
I draw the all-ages webcomic Pumpkin and the Patch, written by Matt Griffin. I've also enjoyed illustrating posters used by the Women's March, NewFounders, and Story Network Foundation.
When I'm not drawing I like to crochet, screenprint, and hang out with Spooky the dog.
Want to reach me? Email me at
annareishus@gmail.com
.
Featured


•How Will They Know We Were Here? 100 Years Beyond Women's Suffrage

-

Brandeis University's Women's Studies Research Center, Kniznick Gallery | Online July 7 - November 3, 2020 (Amplifier section of the exhibition)
•Amplifier Flag Remix, Amplifier Art - Featured as one of 12 chosen flags| Online (July 4 - present)
•COVID-19 Zine, DC Zinefest - Featured on page 24 | Online (June 24 - present)
•Art Office Member, Iowa City - Art Office Beta Group (May 1 -  June 10, 2020), Gamma Group (July 20 - October 17, 2020)
•Black Cat Tavern, Philadelphia - Leap Day Art Show (February 29 - April, 2020)
•Power to the Polls Poster - Amplifier Art and the Women's March (instagram)
•Women Who Draw database
•Philadelphia Free Library Comic Con 2019
•Yellow House gallery - Suffrage (October 9 - November 10, 2018)
•Dittmar Gallery (NU) - Tensile Strength (May 18 - June 15, 2018)
•Dittmar Gallery (NU) - Producing the Bedroom Artist (April 6 - 27, 2018)
Education


BA, Northwestern University

Selected Clients
Story Network Foundation
Project Panoptes
Parish of the Epiphany (MA)
AGrifter
NewFounders
Bools & Associates