Betamen
by Matt Griffin and Anna Reishus
At a prestigious Catholic school, a new student is drawn into a toxic feud between the draconian faculty and a group of anarchic pranksters.
When high school sophomore Devin Taylor transfers to all-boys Catholic school Clifton Academy, he just wants to get good grades and please his teachers. But his academic track record can't help him when the faculty take a strong interest in his s

piritual life and tell him that his love of fantasy novels demonstrates too much "independent thought." Then he finds out his new friends are humiliating teachers by photoshopping them into compromising positions, and suddenly they demand his help sticking clay penises to the ceramics classroom ceiling! If he's going to survive this year, Devin has to choose a side: Should he become the disciplined young Catholic man his instructors tell him to be, or join the rebellion against them? Can he find the space to be himself in between the two? And what's going on with that secret b

etta fish fighting tournament on campus?

Betamen
is a comedic coming-of-age story about the pressures of religious tradition and toxic masculinity.
Click page one to enlarge the slide show
:
(First 24 pages)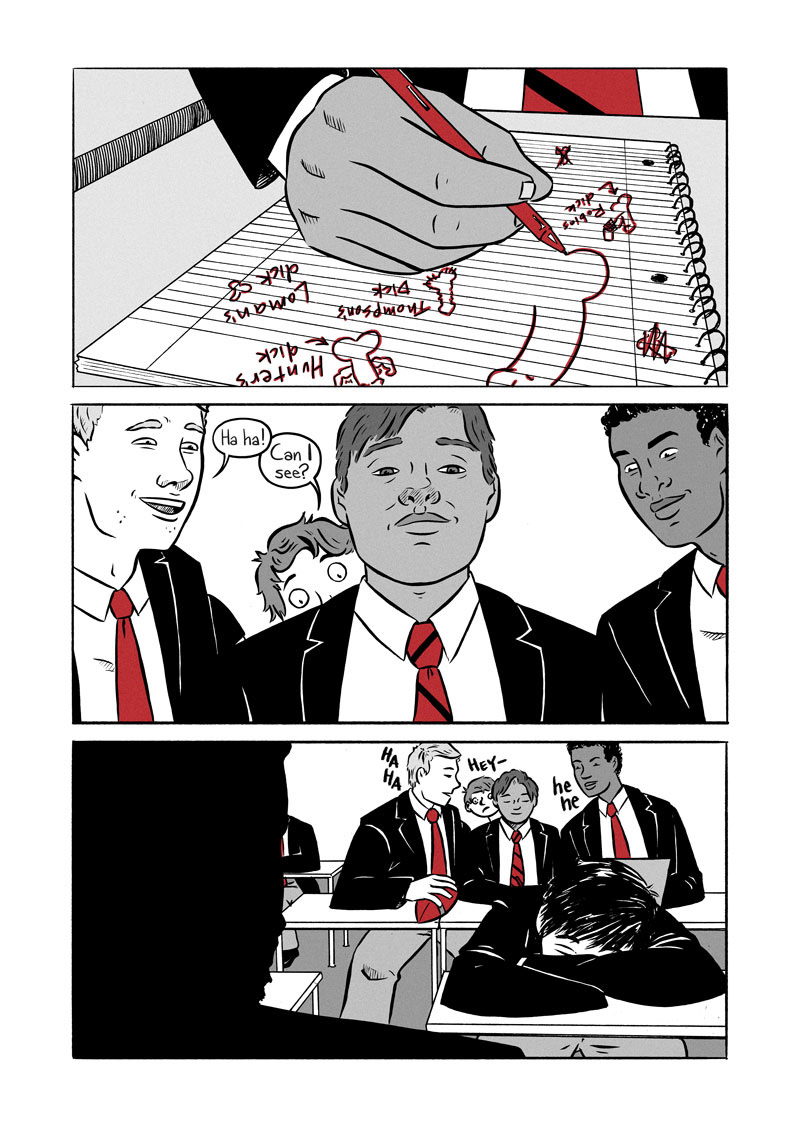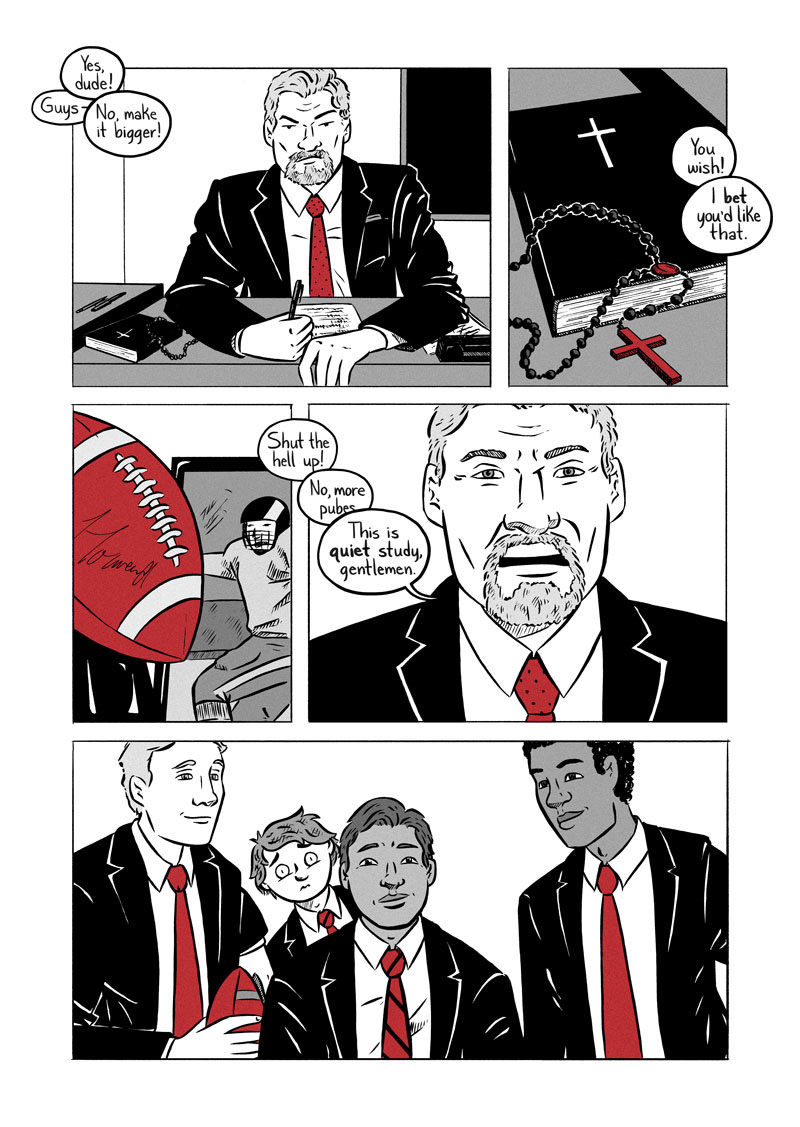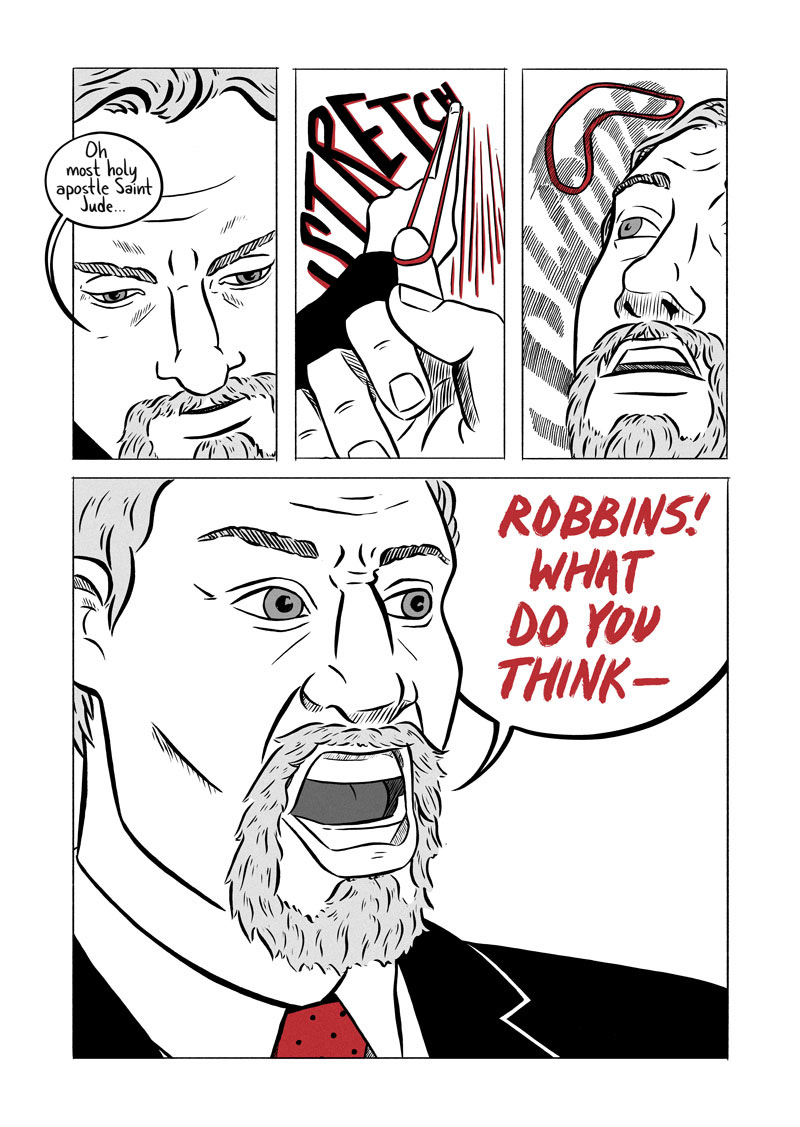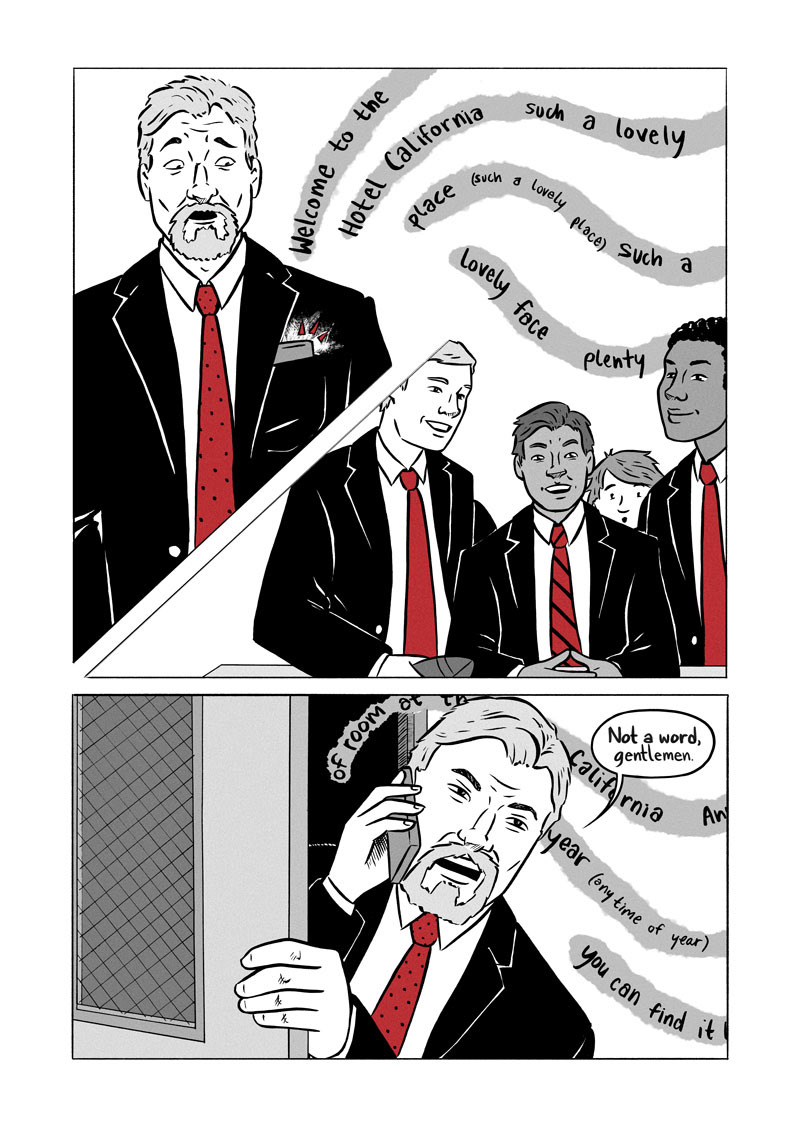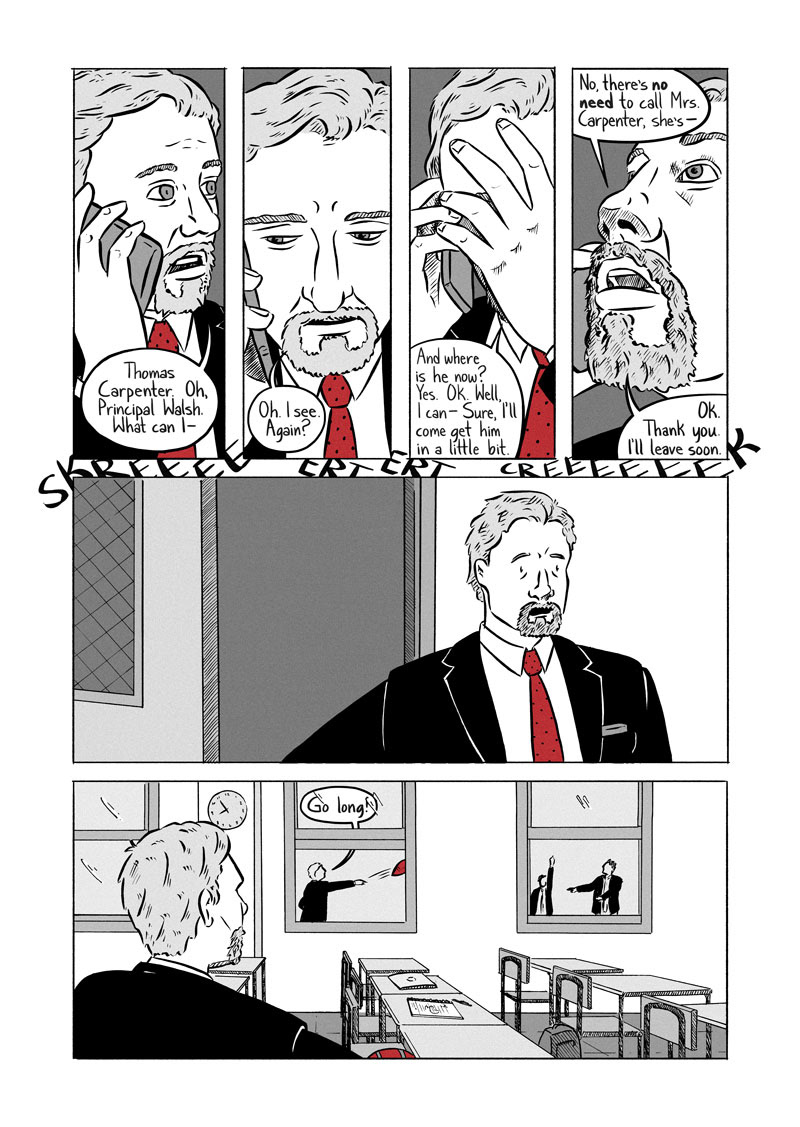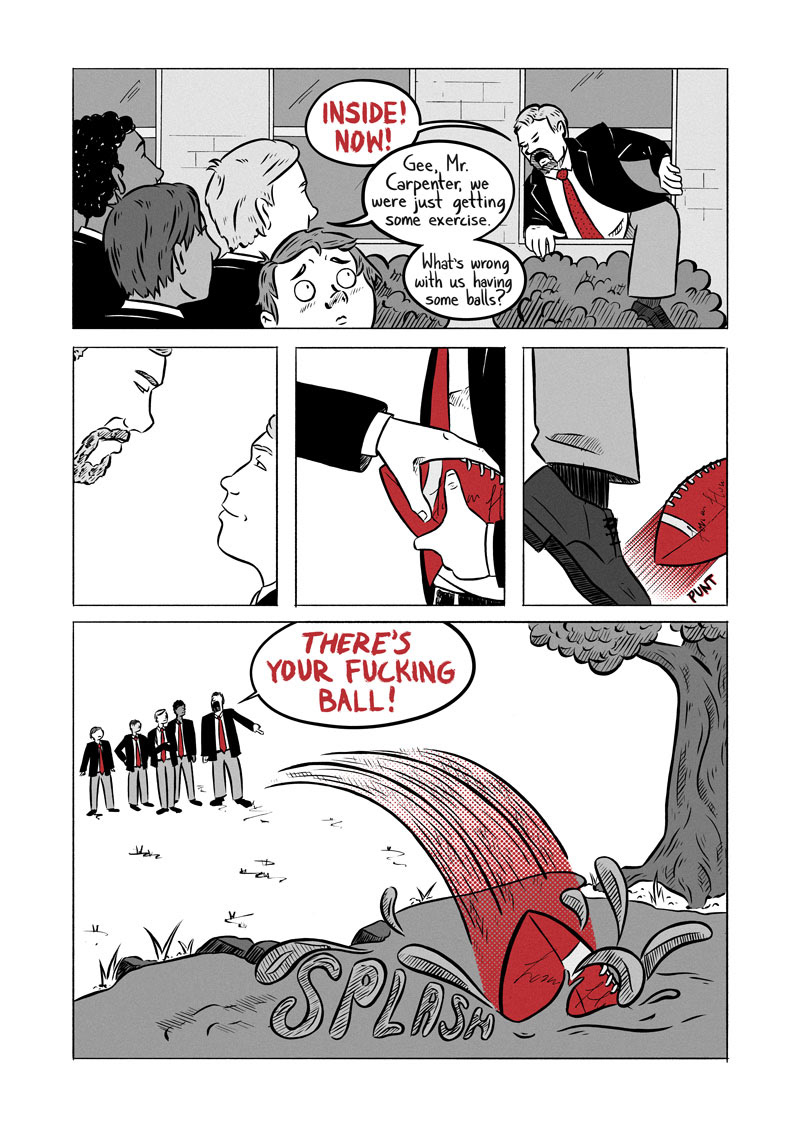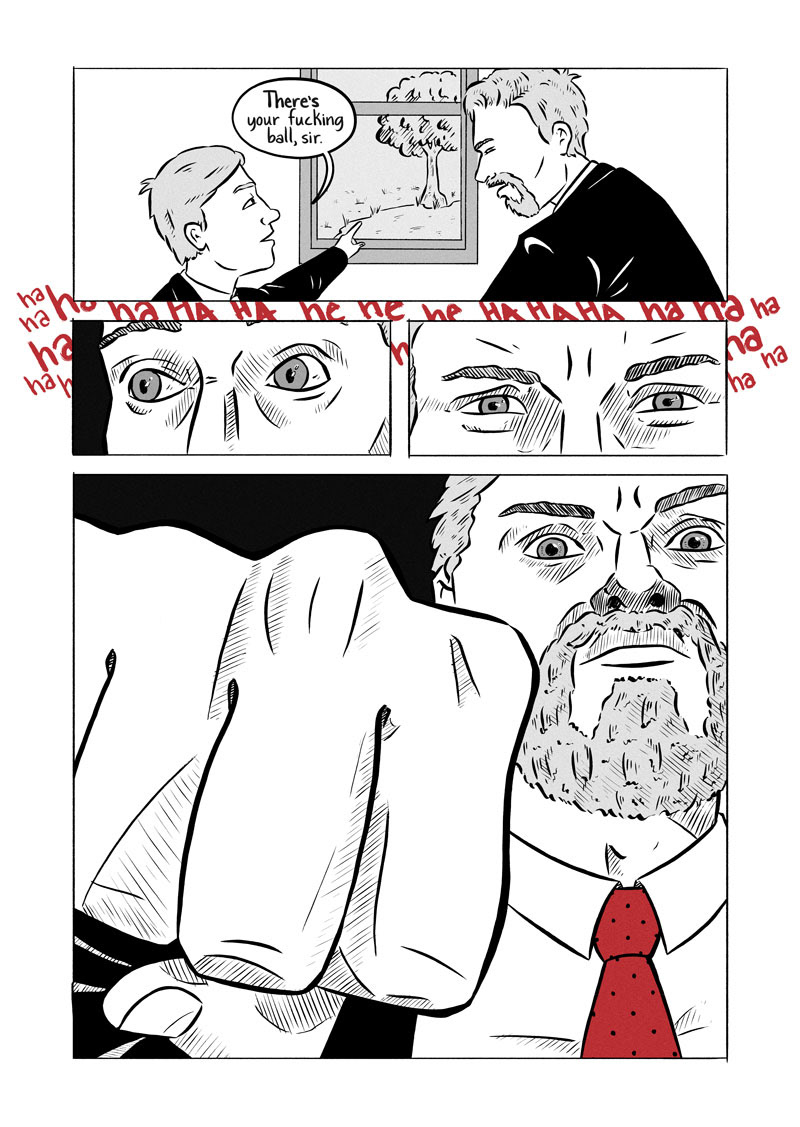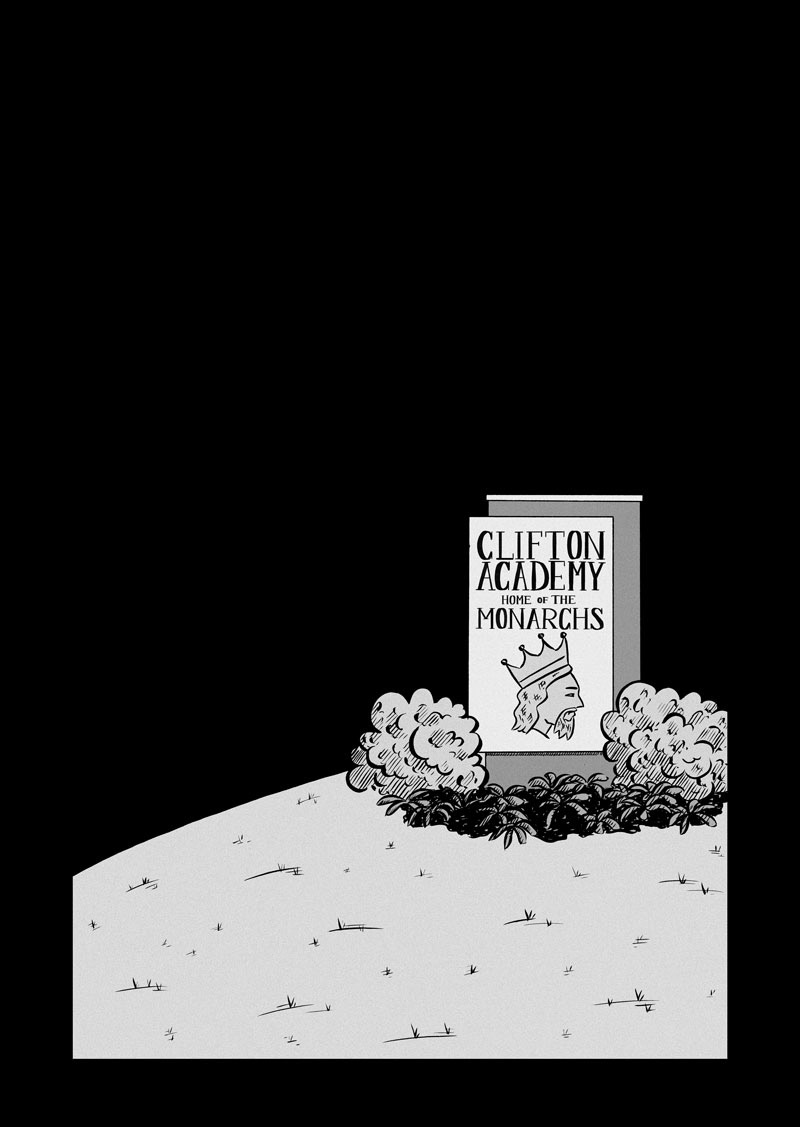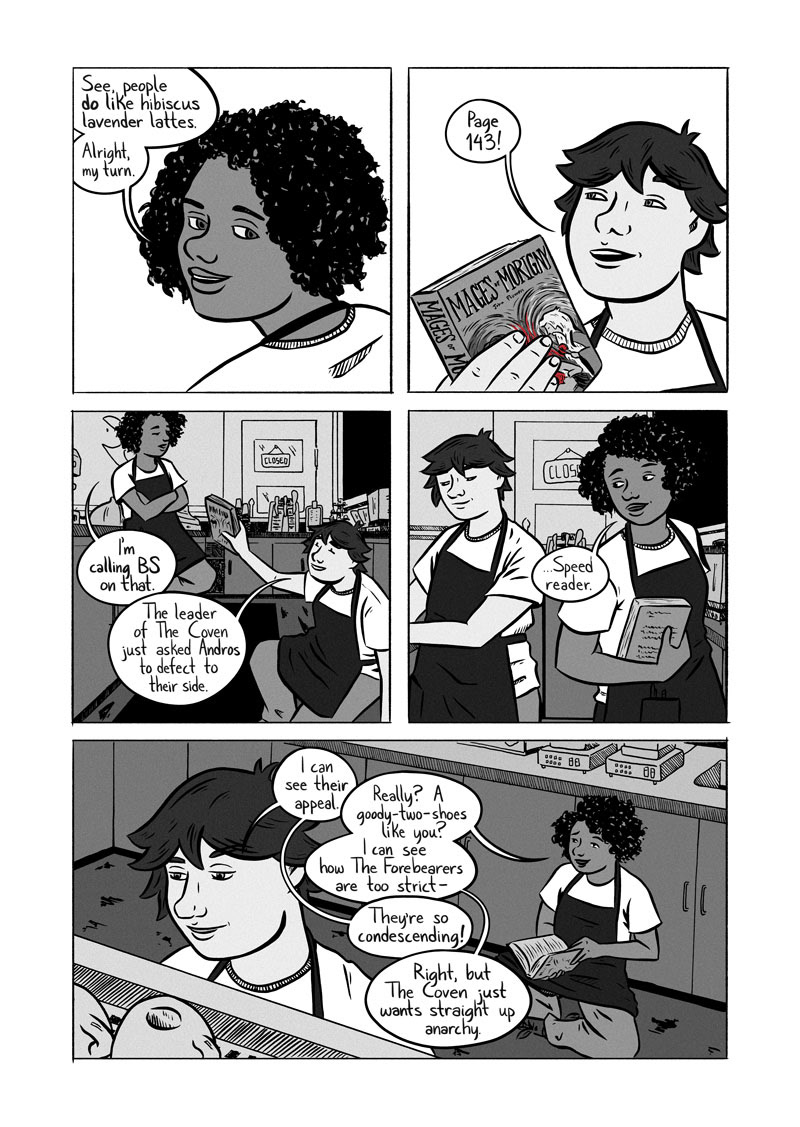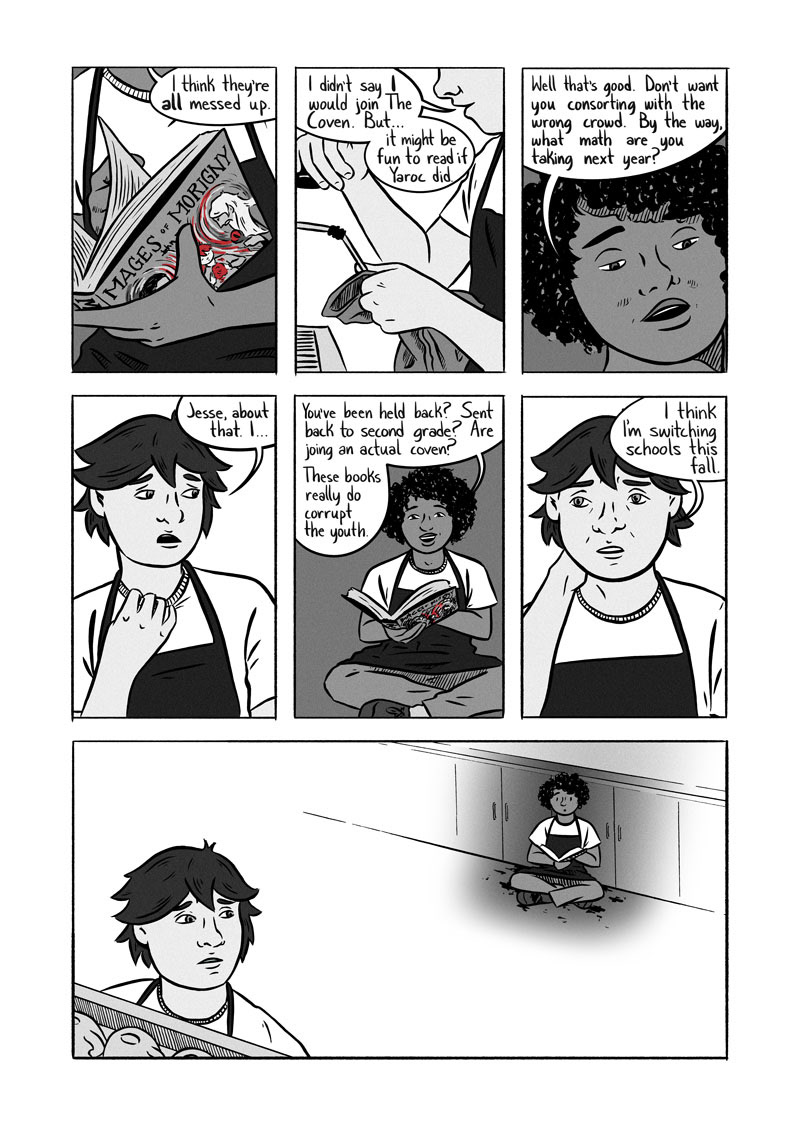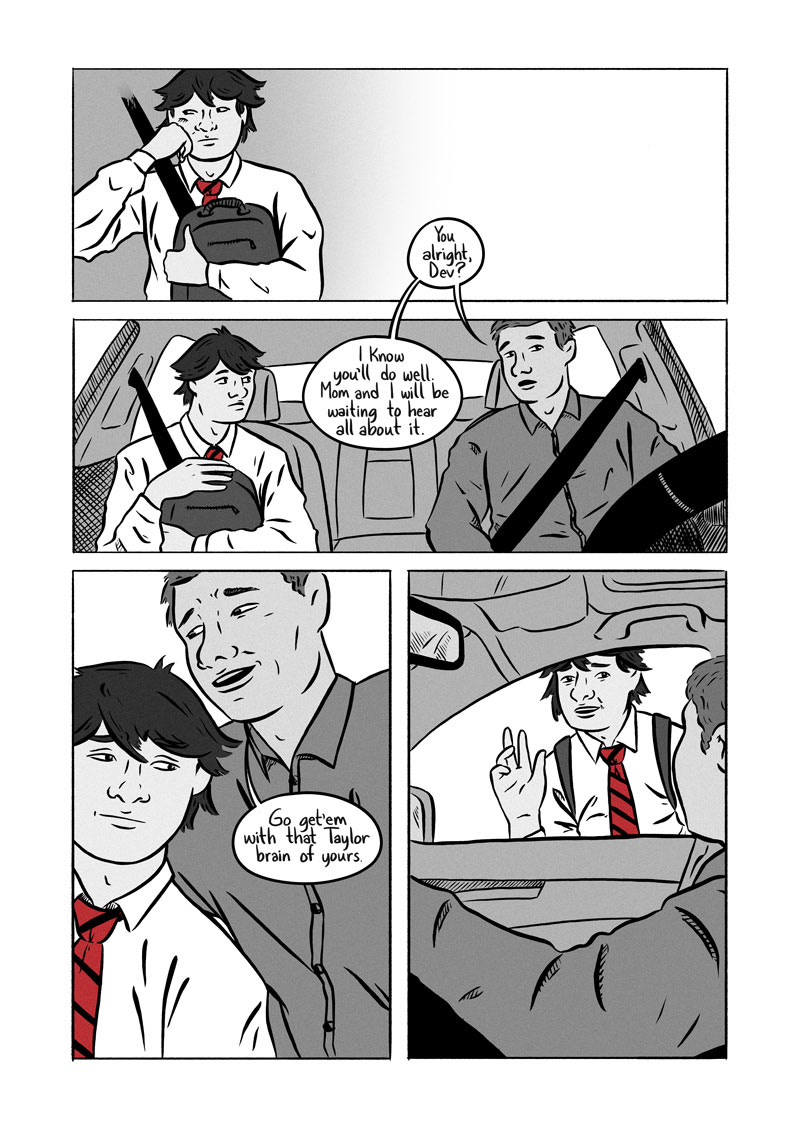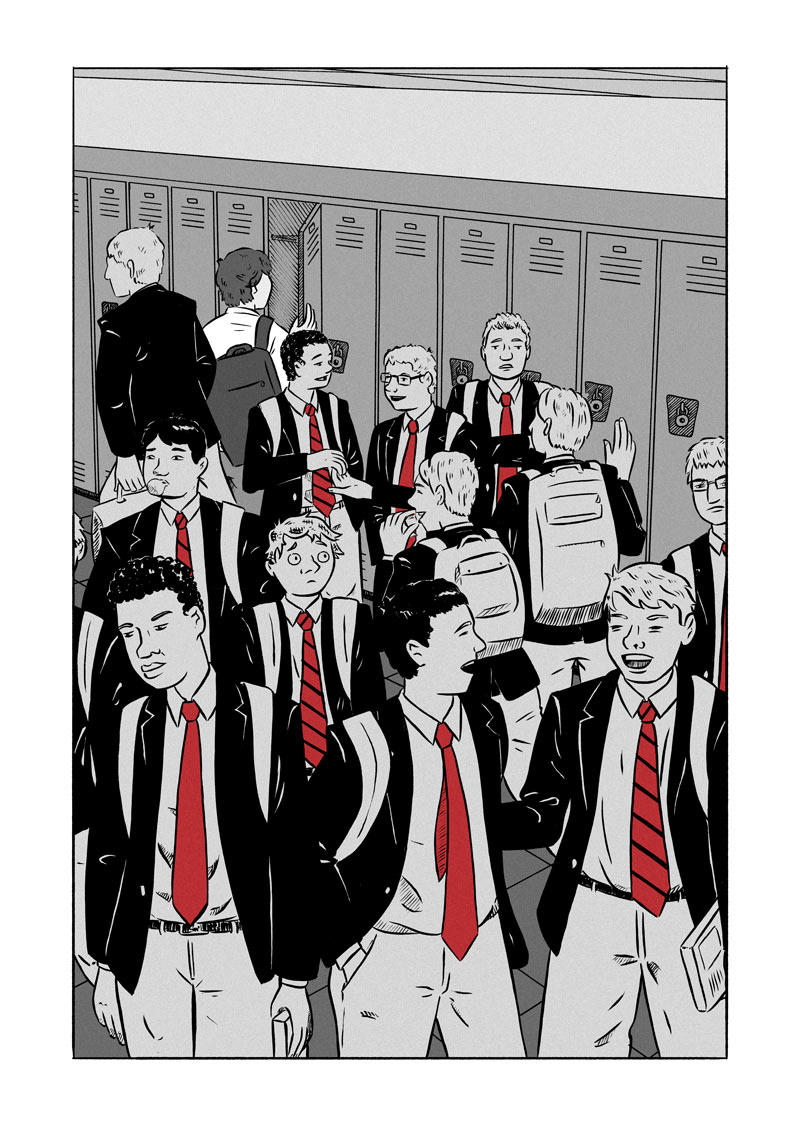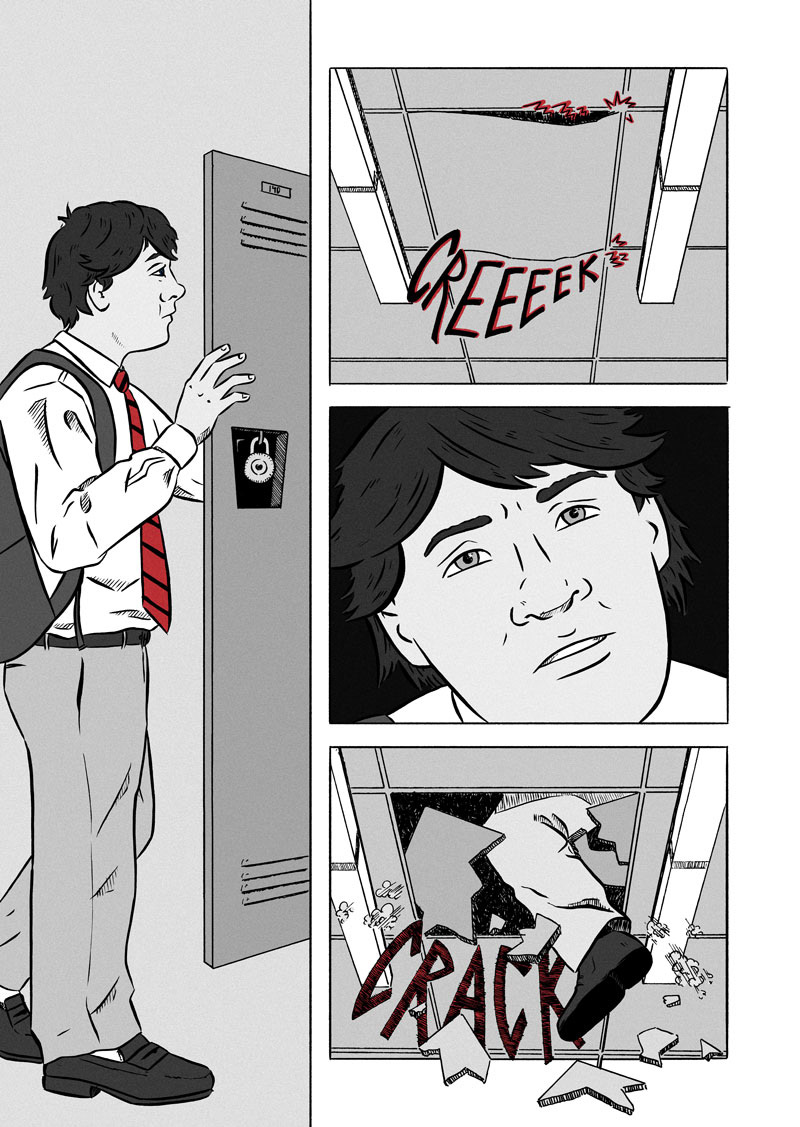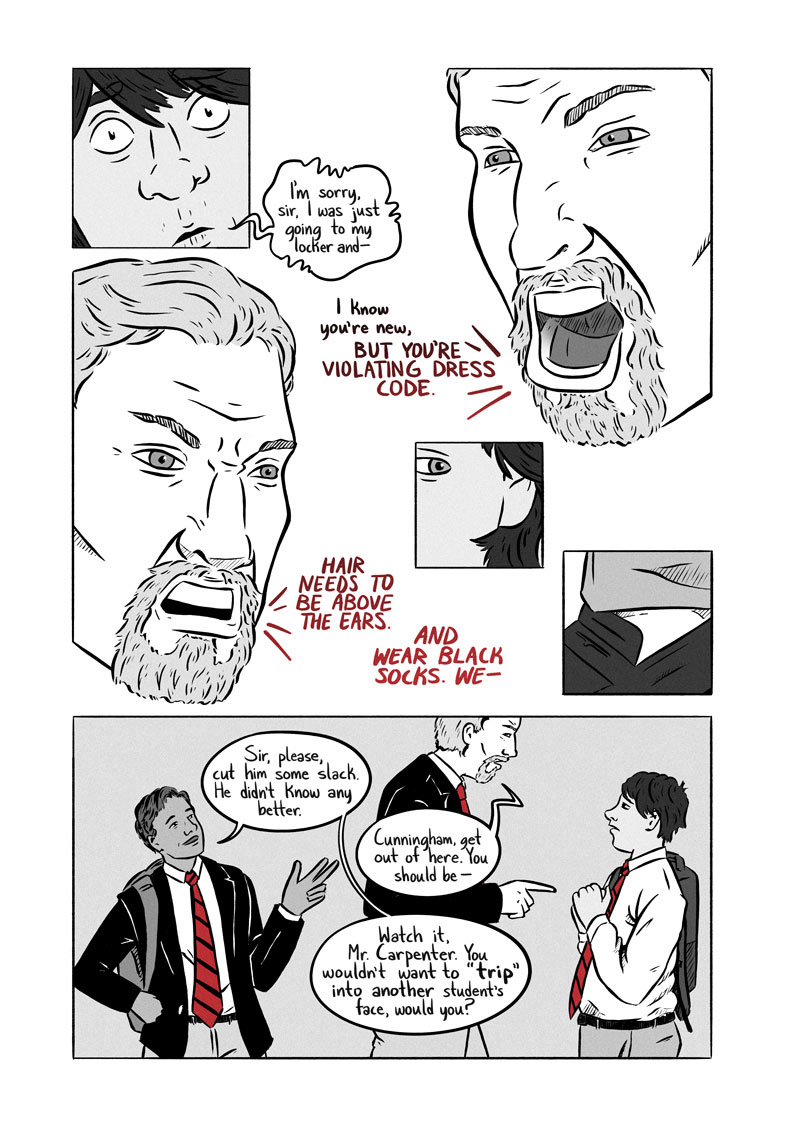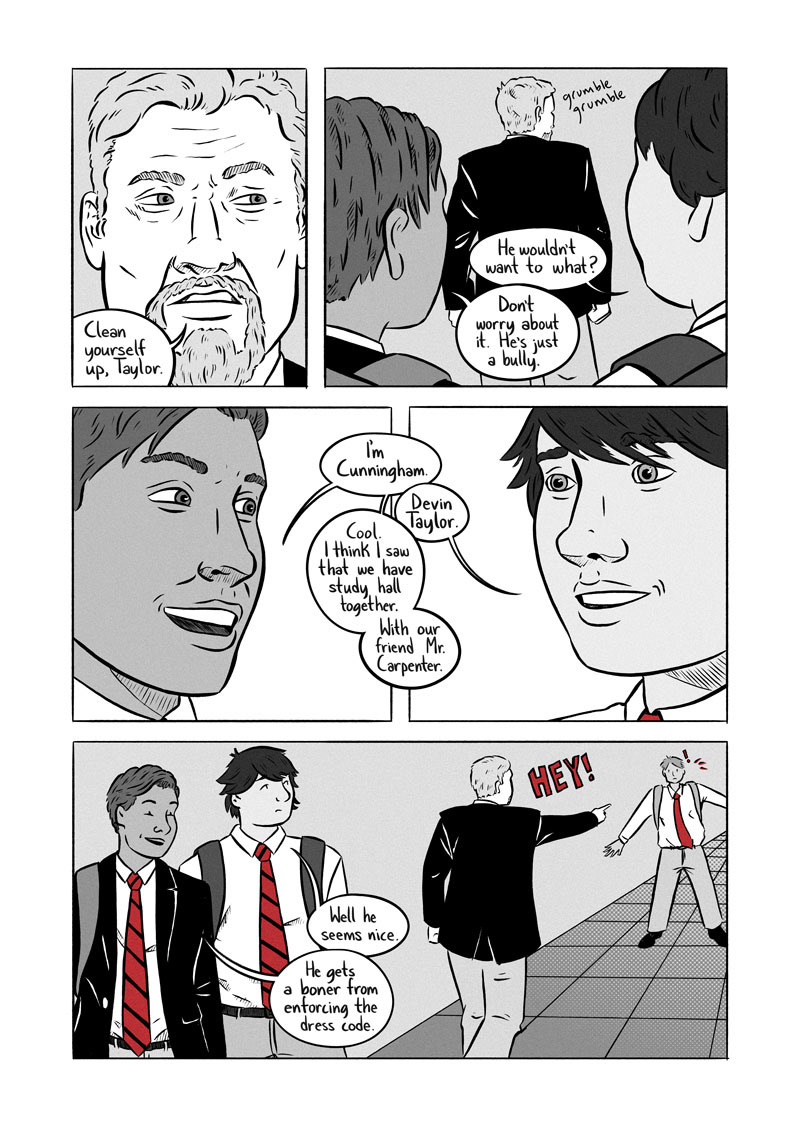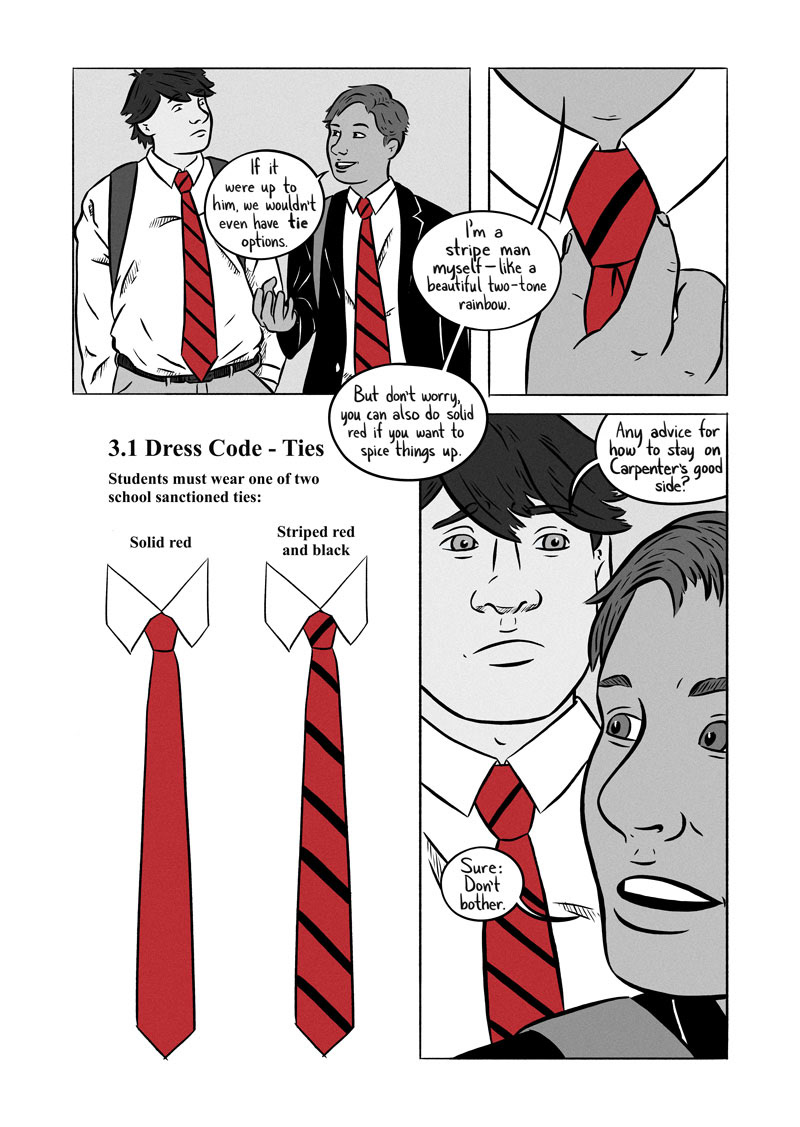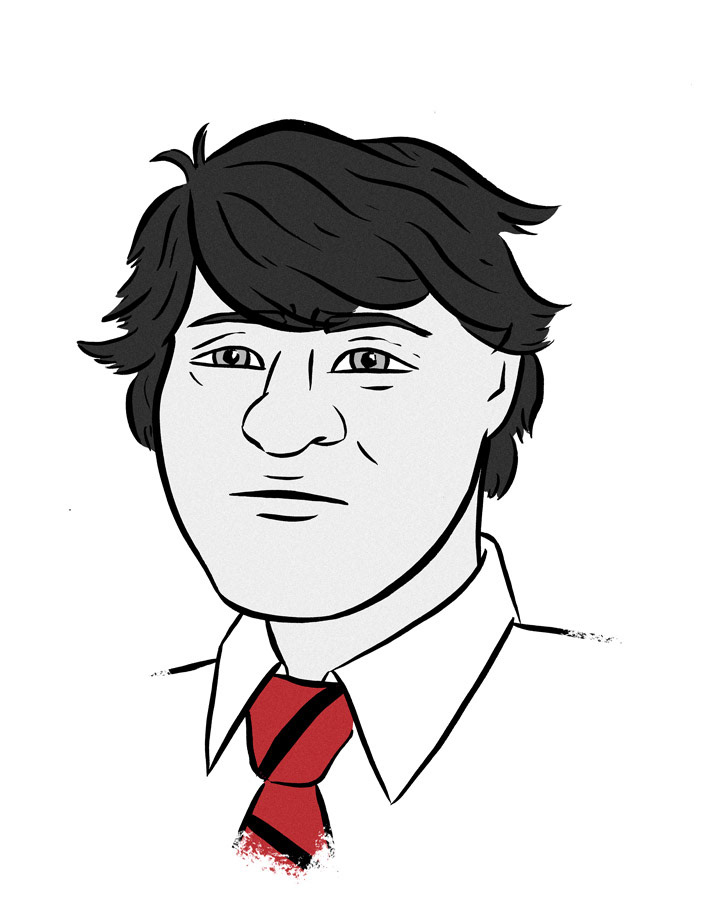 A nervous, introverted high schooler who just wants to do well in school and please his teachers. When he transfers to Clifton Academy for his sophomore year, he becomes torn between following the rules and gaining social acceptance with a group of pranksters. Devin ultimately must decide how to stand by himself and follow his own values.